The Polymer Experience is an audiovisual show that combines the live set of electronic music from Polymer (Daniel Maalman, Netherlands) with the live microscope and Kaleidoscope visuals from Cosmic Visuals (Jan Barceló & Marta Lofi, Spain).
This show aims to create an unique experience to the audience, who can see how the visuals are being created live, just in front of their eyes, in coordination with the music that it's being performed. An experience that transform the stage in a universe of projections with flowing liquids looking like galaxies or planets surfaces and geometrical turning compositions dancing together with the music.
THE POLYMER EXPERIENCE AT PARADIGM FESTIVAL (Psy-Techno stage)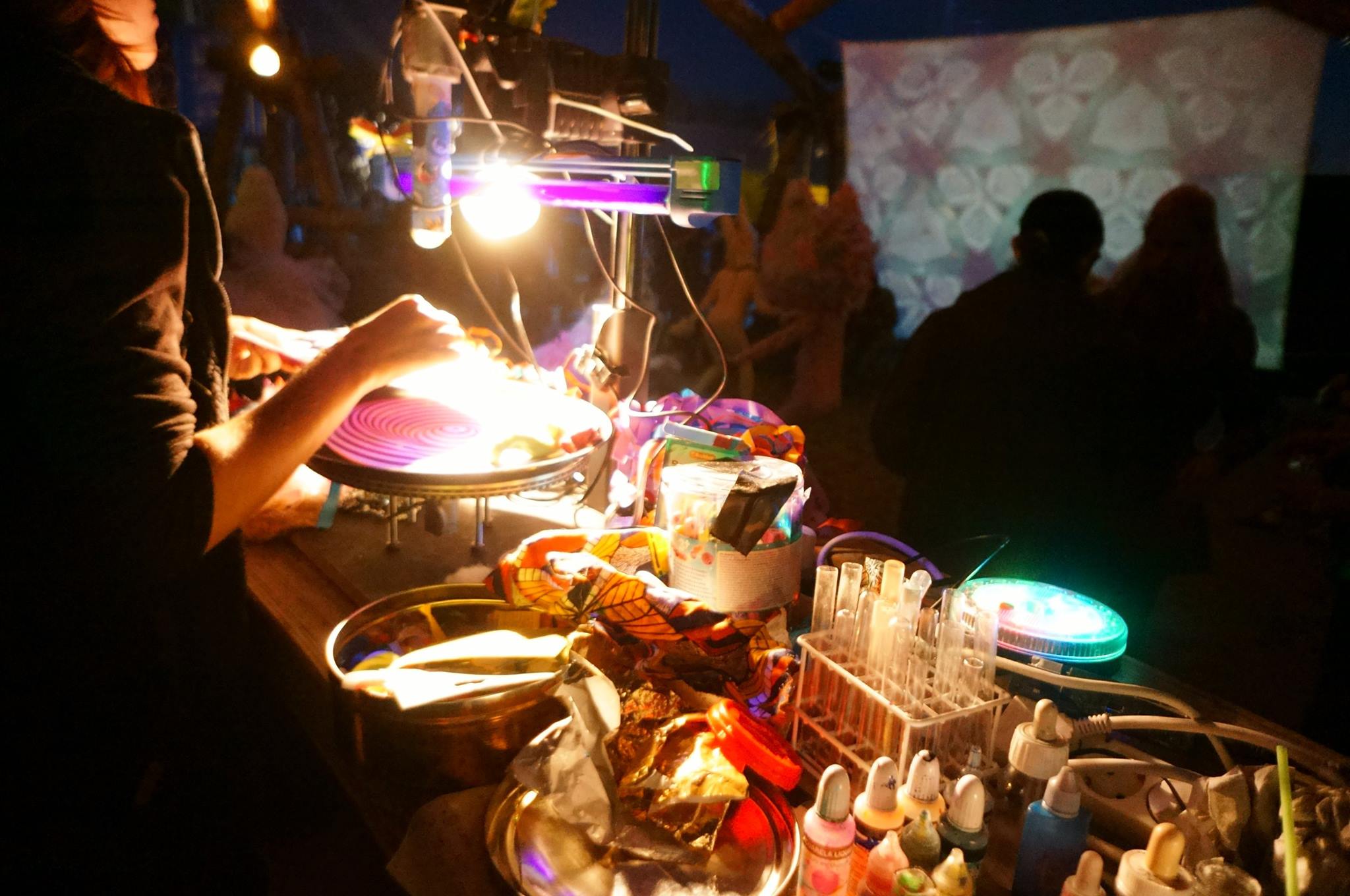 SHOWS:
Electronic music Festivals; Going Nowhere (Spain, 2019), Psy-Fi (Netherlands, 2018), Solar United natives S.U.N (Hungary 2016, 217, 2018), Paradigm Festival (Netherlands, 2017, 2018).
Art and technology Festivals: The Overkill (Netherlands, 2019), La Volta (Spain, 2018), Robson (Netherlands, 2017), Zuider Festival (Netherlands, 2016), La Caldera (Spain 2015)
More info:
THE POLYMER EXPERIENCE AT PARADIGM FESTIVAL (CHILL-OUT STAGE)
THE POLYMER EXPERIENCE AT PSY-FY FESTIVAL (CHILL OUT STAGE) FULL SET